The California Economists Collective seeks to understand, promote, and demonstrate the power of community wealth building strategies such as community land trusts; worker, consumer, and housing cooperatives; sustainable local food systems; distributed renewable energy; community-based finance; and other initiatives that create ecological sustainability, economic justice, and local self-determination across California and beyond. 
As economists we believe prosperity comes from relationships based on reciprocity, trust, and respect rather than profit and exploitation. Through our position as graduate and undergraduate students and researchers at the University of California, we work to ensure our institutions reflect these values, especially their relationships with local communities across the street and around the world.
We strive to work in solidarity with neighborhood organizations, frontline communities, and Native California and California Indian individuals, groups, tribes, and nations that share our vision of just, sustainable, and democratic economies and our approach of dialogue, collaboration, and creative action.  We believe in a progressive vision of prosperity that allows California's multi-racial and multi-lingual tapestry to shine as an example for the rest of the world. 
What does it mean to be a 21st century anchor institution?
Read about UC Community Economies Partnerships
---
UC Community Economies Projects - UC Davis
Sustainable Living and Learning Community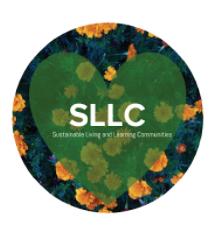 The Sustainable Living and Learning Community at UC Davis is a 40 acre-district of immersive, student-driven projects dedicated to sustainable food production, water conservation, cooperative housing, and integrated waste and energy systems. Beyond the historic 20-acre Student Farm, community gardens, D-lab workshop, Project Compost, and existing Domes and Tri C housing cooperatives, the district will serve as an immersive incubator for social and environmental projects, student mentorship, and experiential learning. The Feminist Research Institute also recently found a home in the district. Read more...